Shopping Basket
Your Basket is Empty
There was an error with PayPal
Click here to try again
Thank you for your business!
You should receive an order confirmation from Paypal shortly.
Exit Shopping Basket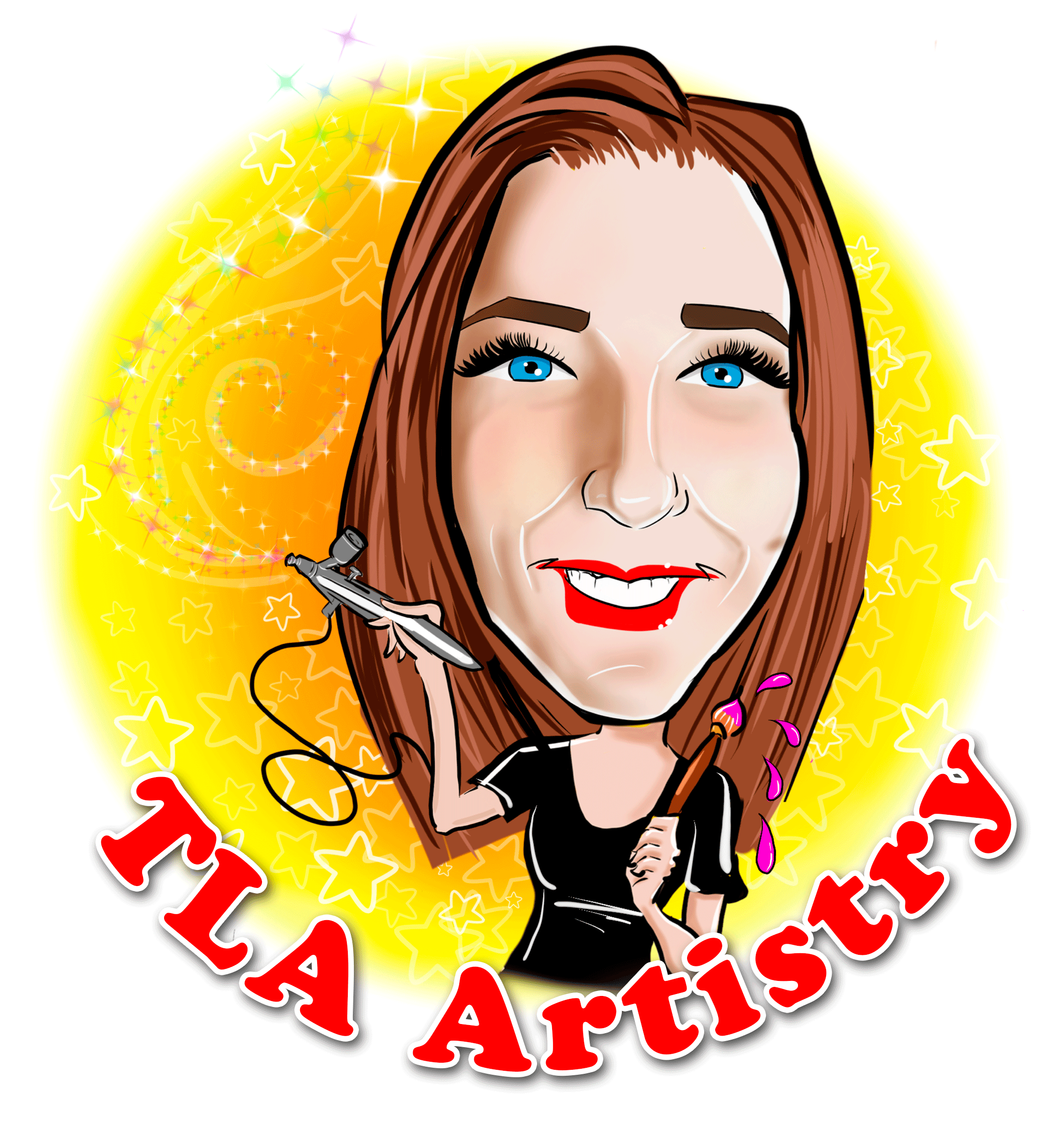 Face and Body Painting, Glitter Tattoos, Airbrush Tattoos
Its been quite a while since my last post.  For the most up to date postings regarding my face painting, go to my Facebook page, www.facebook.com/tlaartistry.  Since my last post, I have worked the Mystic Pirate Invasion, the Grand Opening of the Wide World of Indoor Sports, and a New Year's Eve party at Dave & Buster's.  I plan to network a lot more this year, so that I can keep working more and more.
 My practicing has increased, and so has my skill.  Practice is a MUST. 
I also purchased an amazing case for my paints and supplies.  It's called a Craft N Go, and I get so many compliments.  It is perfect for me, and looks very professional.  I also received two airbrush guns from a friend, and have utilized them in tandem with my face painting.  Sometimes an airbrush tattoo on the arm is easier and more desirable for some.
Looking forward to an exciting 2016!
My second time out was another fun-filled afternoon.  The kids were great, and so were the parents.  This time I had business cards to give out, and there were people that took them for future reference.  One parent even said she would contact myself and my friend April, from April's Balloon Creations, to possibly hire us for her daughter's birthday party!  That would be exciting!  
I have now subscribed to a face painting channel online, fabatv, and I can't wait to start learning even more while watching these tutorials from some amazing professionals! 
/